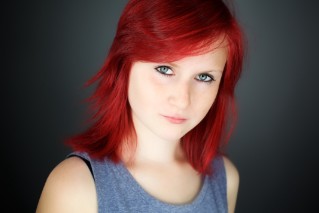 As we reported about Hannah Weber a.k.a. Little Miss Divine (who, by the way finally got her artist visa granted), it´s not easy to work in the U.S.A., at least as an artist. So Viktoria Kroesbacher is the second dancer we interviewed about how difficult it is to move to and work in Los Angeles.
Viktoria, tell us a little bit about your profession. What was the main reason for you to become a dancer?
Viktoria: Dance just makes me happy. No matter whats going on in my life, dance was always there for me and made my day a great day. Plus, when music comes on I just can´t stay still. I really love choreography and since I am in L.A., i had the chance to perform with my dance crew (Zulu Maniacs), but also with other people at events like World of Dance, Best Dance Crew, Music Videos,etc .... And I love being on stage, it's just the best feeling ever !!
Why are you moving to L.A.?
Viktoria: Los Angeles is one of the best cities for dance. Their dance studios are amazing. But the main reason I am in LA is because of their opportunities. They have so many auditions and events, it's sooo cool.
What are your expectations and personal targets for your career?
Viktoria: My dream is to be on stage. Although here are lots of opportunities, there are also hundreds of amazing dancers. But I am working hard and training every day and hopefully I will be there soon.
---
Viktorie Kroesbacher already performed in this Baby Kaely Video and in this Episode 5 of Queen's Speech series of freestyles by Lady Leshurr.
Good luck, Viktoria Kroesbacher.